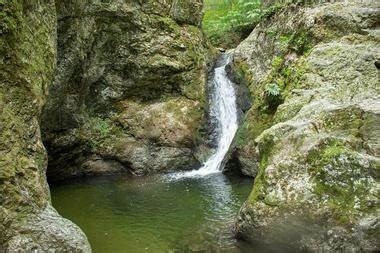 Water Pollution Control Authority
The City of Shelton Water Pollution Control Authority (WPCA) is responsible for the upkeep, maintenance, and improvements of over 120 miles of sanitary sewer lines and 3,344 sanitary sewer manholes within the City.
By Connecticut State statute [Chapter 103 – Sections 245 through 273] the WPCA is a separate legal entity from the City of Shelton and has the authority and the responsibility to plan, acquire, construct, equip, extend, enlarge, maintain, repair, reconstruct, operate, supervise, and manage a municipal sewerage system for the benefit of the City of Shelton.
The WPCA may establish fair and reasonable charges for connection with and for the use of a sewerage system. The office is also charged with enforcing the DEEP mandated FOG (Fats, Oils & Grease) program which involves food service establishments within the city.
On-line Permits & Applications
As of July 6, 2023, sanitary sewer permits and applications are available to be filled out on-line via the following link to the OpenGov online permitting system:
https://sheltonct.viewpointcloud.com/
For those who would like assistance or to visit City Hall in person, staff will be available Tuesday - Friday to assist with the application process with a kiosk located on the third floor across from the Planning & Zoning office.


Sanitary Sewer Supplemental Documents and Forms
A sewer permit is needed for any sewer lateral disconnects, reconnections, repairs, replacement or new installations.
Excavation Permits are required for the installation, replacement, or repair of sanitary sewer connections into a City Street or City property.
FOG (Fats, Oil and Grease) Forms and Information
Ordinances – City of Shelton
Ordinance 336Use and Discharge of Substances into Public Sewers
Ordinance 215Providing for Required Use of Public Sewers
Ordinance 217Providing for Sewer Benefit Assessment Regulations
Ordinance 849Providing for Discharge of Fats, Oils, and Grease (FOG)
NOTE: The WPCA is not responsible for City water or septic systems.
Contact Aquarion at 203-337-5910 for assistance with City water.
Contact Naugatuck Valley Health District (NVHD) at 203-881-3255 for assistance with septic issues.
Location:
City Hall Room
54 Hill Street – Third Floor
Telephone:
Fax:
203-924-1136
Hours:
Tuesday – Friday 8:00 AM – 5:30 PM
Dept. Head:
William Eannotti, Sewer Administrator