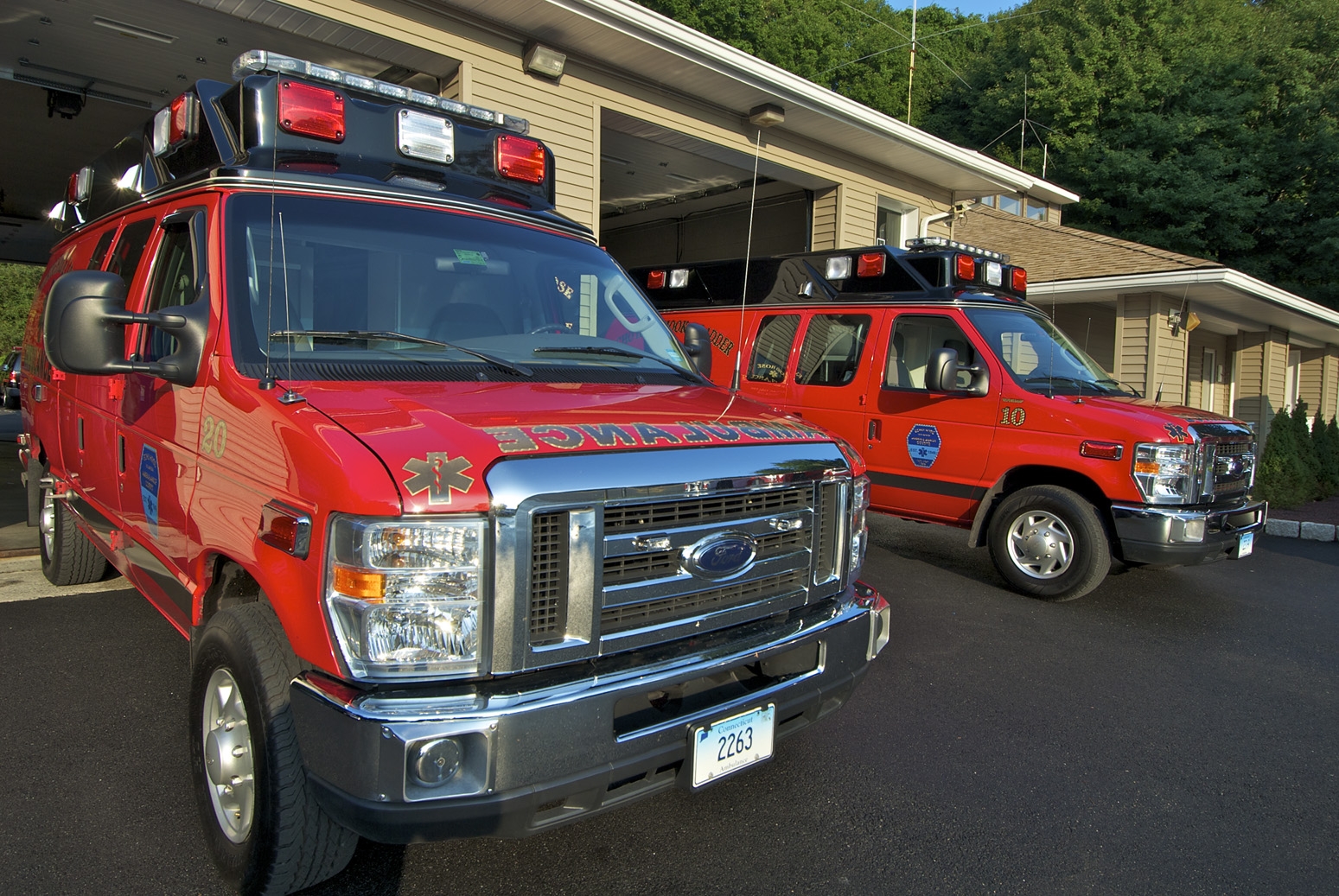 Emergency medical services are overseen by the City's EMS Commission consisting of up to 5 members appointed by the Board of Alderman and confirmed by the Mayor. Holding ex-officio seat s are the Chief of the Echo Hose Ambulance as well as the City's representative to the Valley EMS Board of Directors. Daily supervision of EMS operations is entrusted to EMS Chief Michael Chaffee and his staff.
About Echo Hose Ambulance Corps
Since 1949, Echo Hose Ambulance Corp (EHAC) is committed to patient healthcare service delivery, expanding the horizons of community knowledge through layperson medical education and health advocacy, educating EMT's and other emergency personnel, and providing an enjoyable, welcoming environment for its volunteers and staff. The ethical code of public service inspires selfless devotion to our community, and is the basic guideline for the humanistic treatment and personal touch afforded to all of our patients. EHAC is committed to leadership as an organization whose excitement, magnetism, and values attract highly skilled emergency care providers who deliver excellent clinical care in a sensitive environment, aware of each patient's dignity and needs.
The Echo Hose Ambulance Corps' Fleet consists of 7 ambulances, 1 ALS and 4 BLS First Responder Vehicles, an Emergency Support/Rehab Unit, 2 Trailers, an XUV Gator and a 4 unit bike team. The Volunteers and staff at Echo Hose Ambulance respond to over 4500 calls for service per year.
The Echo Hose Ambulance Community Training Center offers learning paths in several areas including:
CPR/AED/First Aid for the layperson (Community Access to CPR/AED)
CPR/AED/First Aid for the Healthcare provider
Emergency Medical Responder (EMR)
Emergency Medical Technician Basic (EMT-B)
Advanced Emergency Medical Technician (AEMT)
EMT/AEMT/Paramedic Annual Refresher Training
Advanced Cardiac Life Support (ACLS) Initial & Refresher Training
Pediatric Advanced Life Support (PALS) Initial & Refresher Training
Pediatric Education for Pre-Hospital Providers (PEPP) Initial & Refresher Training
Prehospital Trauma Life Support (PHTLS-Basic & Advanced) Initial & Refresher Training
Coaching the Emergency Vehicle Operator (CEVO)
Emergency Vehicle Operations Course (EVOC)
The EHAC Training Center also hosts the CT State practical exam for EMT-B Candidates.